Sell Tickets Online
Looking for a way to sell tickets online to your next event?
With Whindo event organizers can quickly build a promotional event website and sell tickets online. There is no cost to sign-up and no monthly fees. Not only does Whindo provide a way to sell tickets online and manage ticket sales it gives event organizers a suite of tools to promote their event, collect registration information, and manage attendees. You can also embed the Whindo ticketing plugin into your existing event website and sell tickets from your website!
Click here to view a demo of a basic event website which can be created in less than 5 minutes - for FREE.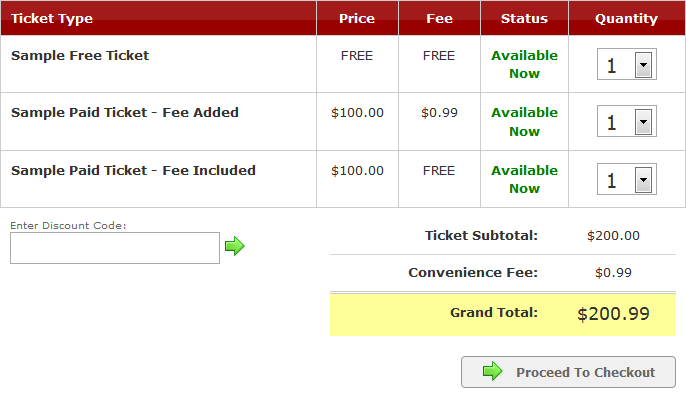 Example Event Ticketing Screenshot
"It's very reassuring to know that you can just pick up the phone and call a personable human being here in town who will make sure you get taken-care of swiftly if you have any questions or concerns.